The result of months of preparation and revision, this painting revolutionized the art world when first seen in Picasso's studio. Its monumental size underscored the shocking incoherence resulting from the outright sabotage of conventional representation. Picasso drew on sources as diverse as Iberian sculpture, African tribal masks, and El Greco's painting to make this startling composition. In the preparatory studies, the figure at left was a sailor entering a brothel. Picasso, wanting no anecdotal detail to interfere with the sheer impact of the work, decided to eliminate it in the final painting. The only remaining allusion to the brothel lies in the title: Avignon was a street in Barcelona famed for its brothel.
From The Museum of Modern Art's (MoMA) website. This painting is there at MoMA.
The Steerage, 1907. Alfred Stieglitz, American, 1864–1946.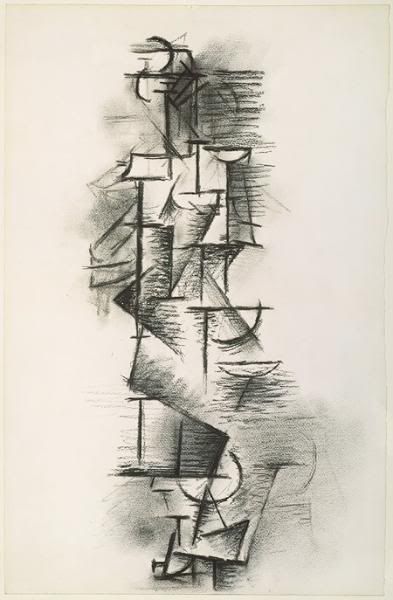 Standing Nude Female, 1910. Picasso.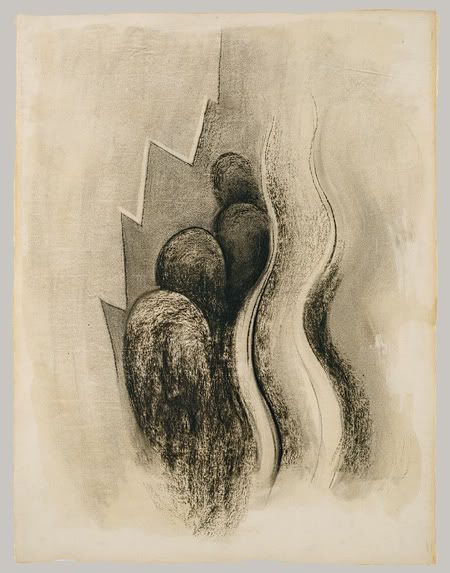 Drawing XIII, 1913. Georgia O'Keeffe, American, 1887-1986.
Georgia O'Keeffe, 1921. Stieglitz.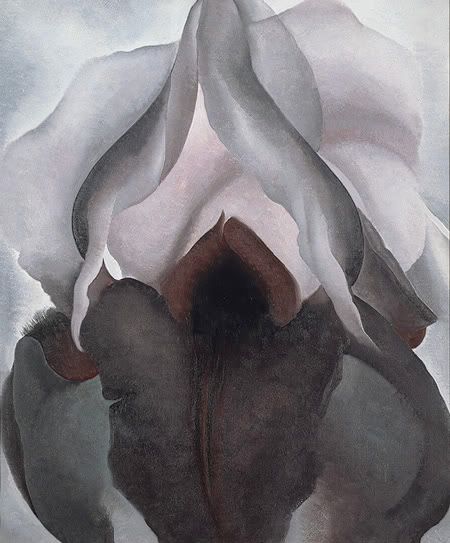 Black Iris, 1926. O'Keeffe.
Carnival of Harlequin, 1924-1925. Joan Miro, Spanish, 1893-1983. More information at Artchive.
Cat, 1954. Alberto Giacometti, Swiss, 1901-1966.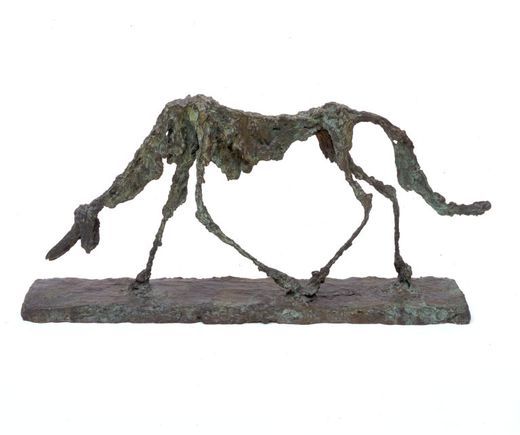 Dog, 1951. Giacometti.
Tormented Bull, 1961. Hans Hofmann, German, 1880–1966.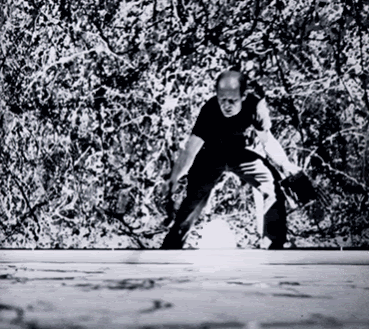 (Paul) Jackson Pollock, 1950, American, 1912-1956 - photo by Hans Namuth, 1915-1990.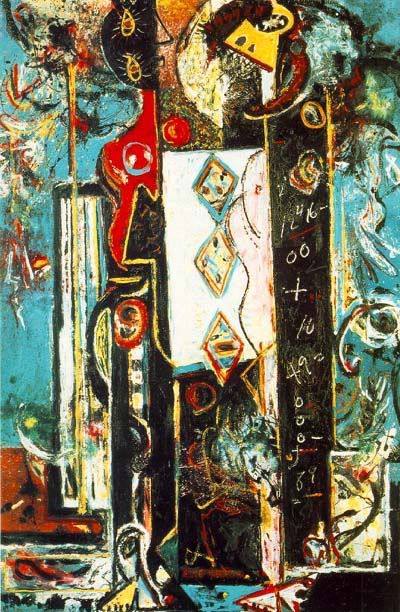 Male Female, Jackson Pollock, 1942.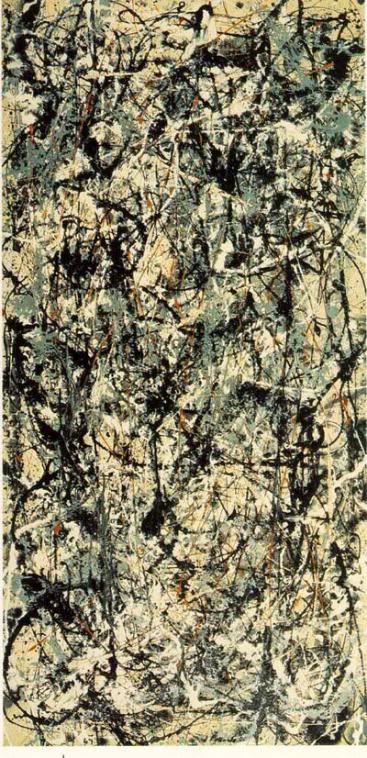 Cathedral, Jackson Pollock, 1947.
Autumn Rhythm, Pollock, 1950. MMA for more info.
Woman I, 1950-52. Willem de Kooning, Dutch-born, 1904–1997.
More info from MoMA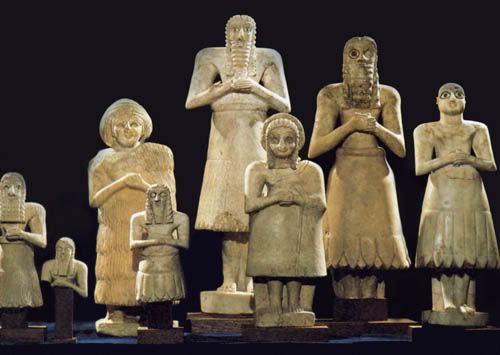 Sumerian figures, c. 1900 BCE.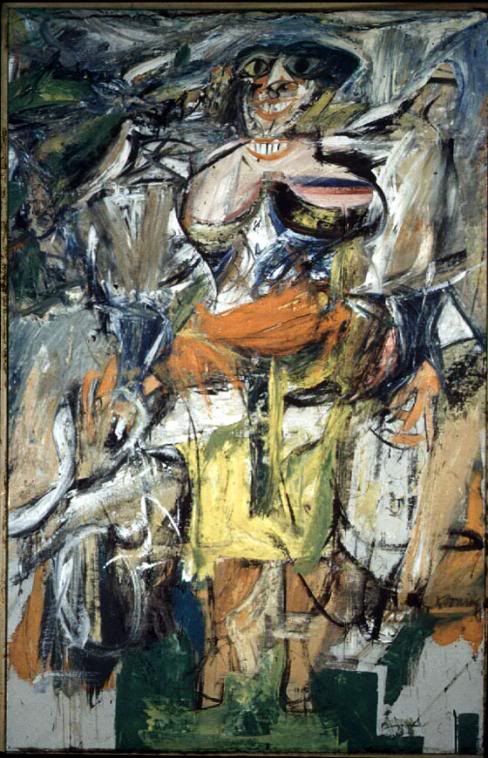 Woman and Bicycle, Willem de Koooning, 1952-53.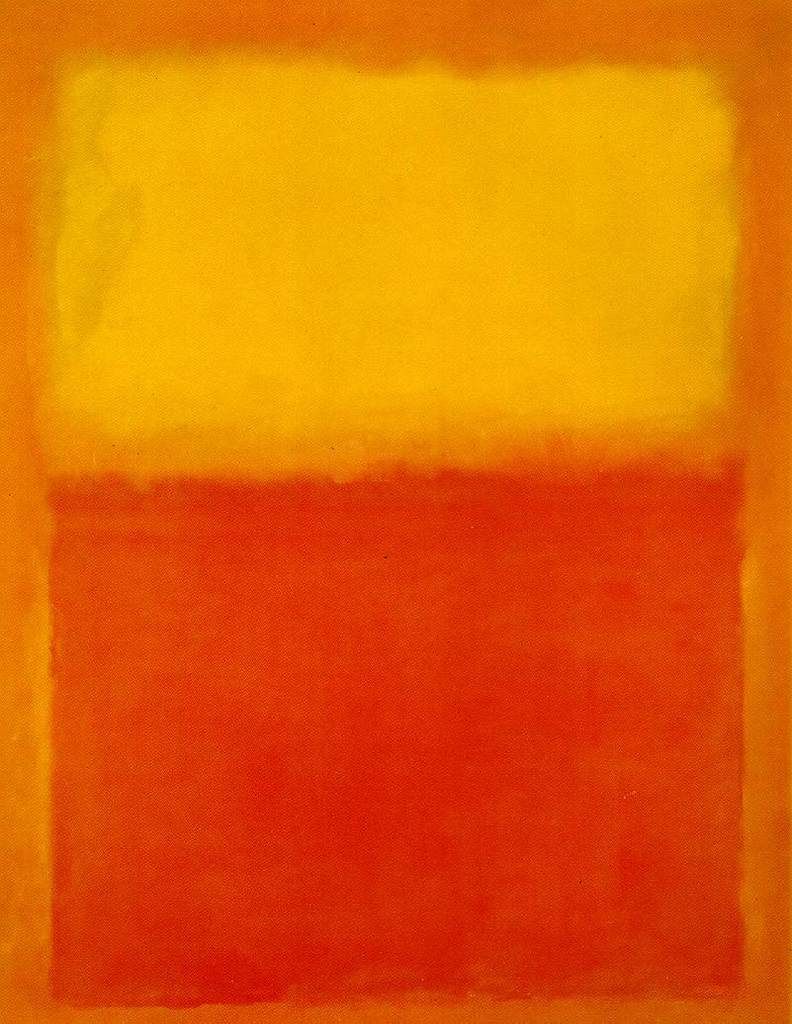 Orange and Yellow, 1956. Mark Rothko, Russian-born, 1903-1970.

"It is a widely accepted notion among painters that it does not matter what one paints as long as it is well painted. This is the essence of academicism. There is no such thing as good painting about nothing." -- Rothko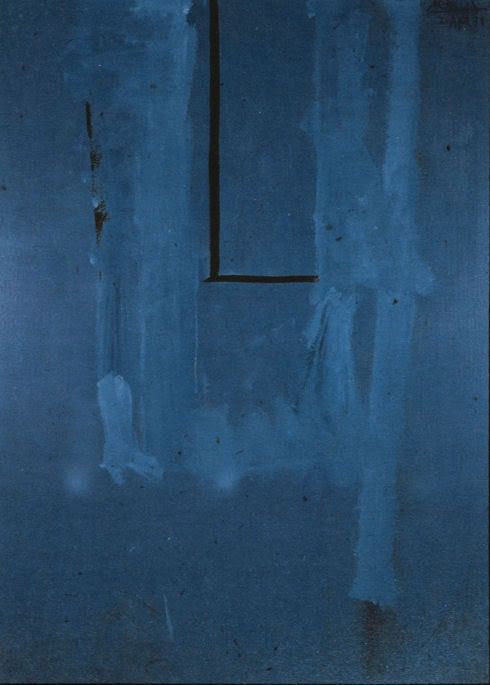 The Blue Painting Lesson, 1973. Robert Motherwell, American, 1915-1991.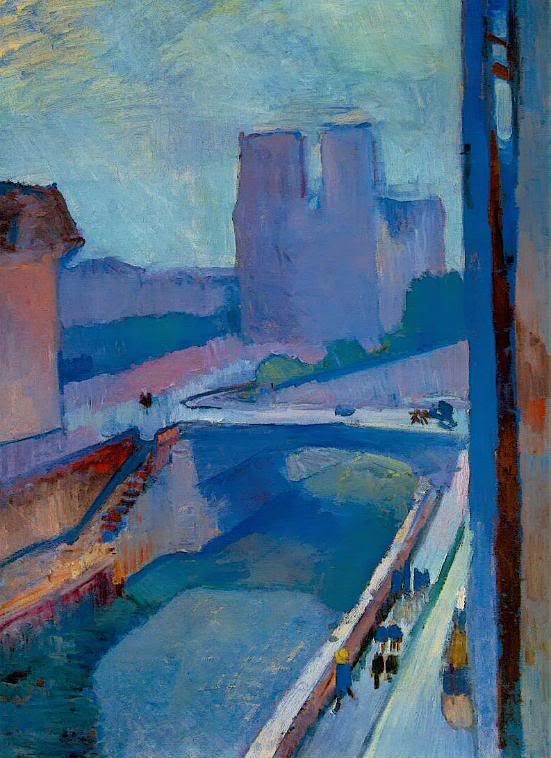 A Glimpse of Notre Dame in the Late Afternoon (Notre-Dame, une fin d'apres-midi), 1902. Matisse.
Turquoise Marilyn, 1962. Andy Warhol, American, 1928-1987.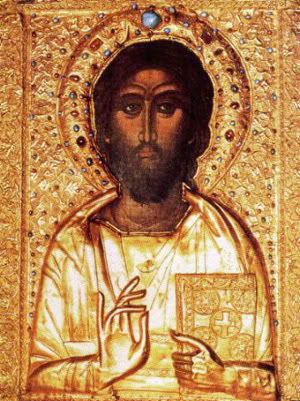 Byzantine Icon "Christ the Savior", c. 14th Century.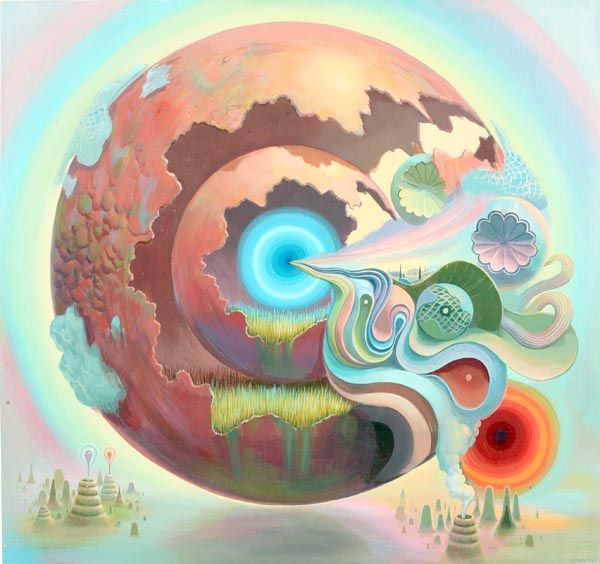 UV Dreams, c. 2008. Mars-1 (Mario Martinez), American, b. 1977.
"I'm influenced by science not science fiction."
More information at Juxtapoz.com.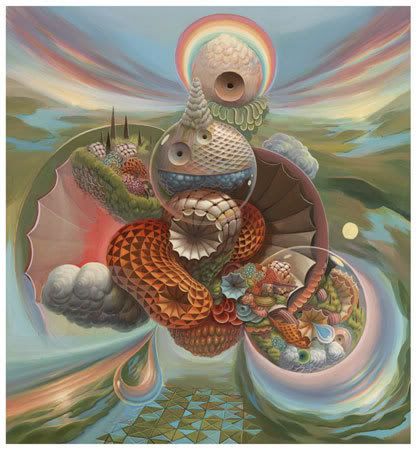 Nature of Time, c. 2008. Mars-1.