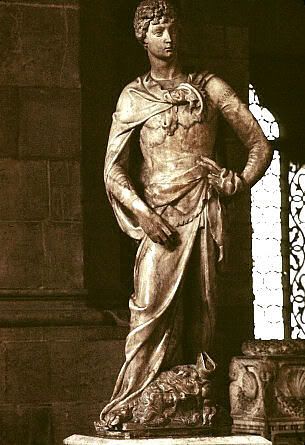 Donato di Niccolò di Betto Bardi, aka Donatello, (c. 1386–1466), 1408-1409, Marble.





Donatello, c. 1430, Bronze.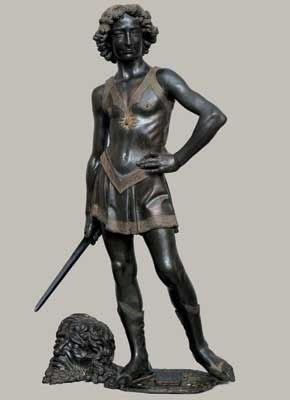 Andrea di Michele di Francesco de' Cioni, aka Andrea del Verrocchio, (c. 1435 -1488), c. 1465, Bronze. The model for this sculpture is said to have been Andrea del Verrocchio's most famous student - Leonardo da Vinci.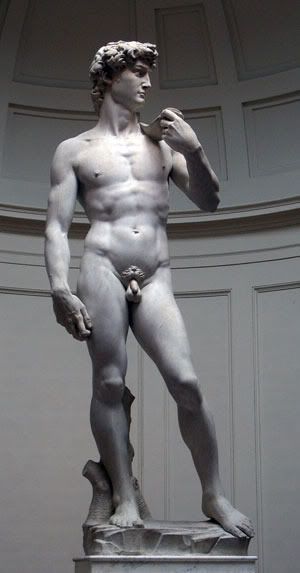 Michelangelo Buonarroti (1475-1564), 1501, Marble.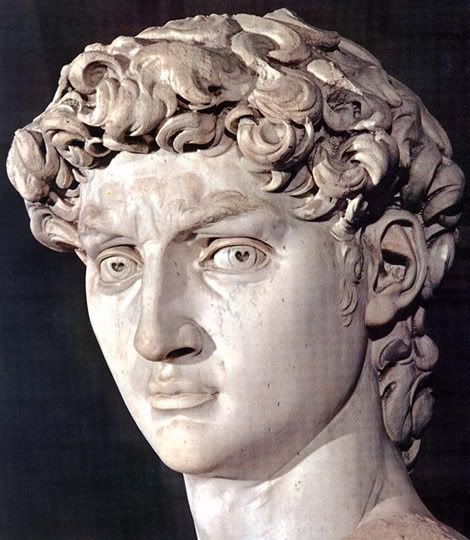 Detail of above.





David and Goliath, Michelangelo Merisi da Caravaggio (1571-1610), 1601-1602, oil on canvas.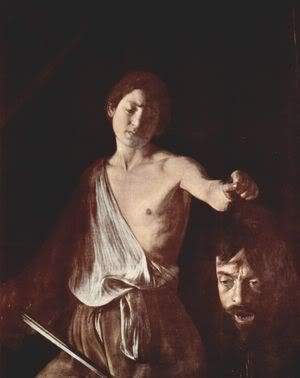 David with the Head of Goliath, Michelangelo Merisi da Caravaggio, c. 1609-1610, oil on canvas.
The head of Goliath may be a self-portrait. Compare to Michelangelo's self-portrait in the next image.





Detail of Michelangelo's Last Judgment, 1524, fresco.

Michelangelo paints himself as St. Bartholomew. Here we have Bartholomew witnessing the light of his God and taking a celestial seat.